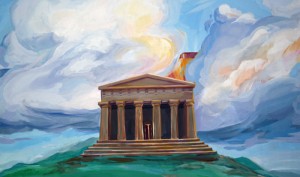 Thank you to our board members for their continued support. Our board members support EMIR through "Work, Wealth and Wisdom". We have a diverse membership race, gender and survivors of homicide. There is a shared passion for peace and social justice and a deep respect for all human life.
Kathleen Sheeder Bonnano
Kathleen Sheeder Bonanno is the Executive Director of Musehouse, A Center for the Literary Arts located in northwest Philadelphia. Her book, Slamming Open the Door, based on the murder of her daughter in 2003 was among the ten best-selling poetry books in America in 2009. Bonanno has been twice nominated for the Pushcart Prize in Poetry, has been interviewed on NPR's Fresh Air and has had her book favorably reviewed in the New York Times. In 2008, she was awarded a Woman of Courage/Woman of Inspiration Award.
Dr. Theodore Corbin
Ted Corbin, M.D., M.P.P., is an assistant professor in the Department of Emergency Medicine at the Drexel University College of Medicine and co-director of the University's Center for Nonviolence and Social Justice. Dr. Corbin also serves as the medical director of the "Healing Hurt People" Program, and is co-director of the National Network of Hospital Based Violence Intervention Programs. He is at the forefront of a growing awareness that the emergency room provides a pivotal and potentially life-changing moment in the lives of young people who end up there with intentional, nonfatal injuries such as gunshot, stab or other assault wounds. Ted views violence as a public health issue and developed his community-focused, hospital-based program to address the needs—physical, emotional and social—that victims of violence face after being released from the emergency department in an effort to stop retaliation and re-injury.
Dr. Corbin has received numerous awards and honors including the Philadelphia Business Journal "Forty Under Forty" award for his work in youth violence, the Soros Physician Advocacy Fellowship, and both the Clinician of the Year and the Grace Community Service award from Jefferson Emergency Medicine. Corbin is a graduate of Lincoln University, Drexel University College of Medicine and Princeton University's Woodrow Wilson School of Public Policy.
Lt. Altovise Love-Craighead
Lt. Altovise Love-Craighead started her career with the Philadelphia Police Department in October 1994. After graduating the Philadelphia Police Academy in March 1995, she was assigned to the 15th Police District.
Altovise endured a life altering incident: In March 1997, her only brother, Emir, was murdered. Although Altovise was grief stricken, she persevered in her studies. Altovise had aspirations of being more than just a Police Officer and in December 1998, she was promoted to Detective and assigned to the Northeast Detective Division. She worked on many significant cases during that time and received a merit commendation for her role in capturing a serial bank robber.
Altovise later met and married Michael Craighead (currently a Lt. in the Philadelphia Police Department) on August 14, 1998. Despite all her accomplishments, she was plagued by the tragedy of her brother's murder; she wanted to find a way to help others who had lost loved ones to murder. In 1999, following the lead of her mother Victoria Greene; she assisted in organizing an organization named after her brother EMIR (Every Murder Is Real).
In 2002, Altovise was detailed to the FBI's Joint Terrorism Task Force. Working along side other law enforcement agencies this collaboration focused on international terrorism. She played such an integral role in the FBI's Joint Terrorism Task Force that she received an award for her efforts from the United States Attorney's Office. In 2004, she left the FBI's Joint Terrorism Task Force for a promotion to the rank of Sergeant and was assigned to the 19th Police District. During her stay in the 19th Police District, she earned her Bachelor of Science Degree in August 2007. After earning her degree in Business Communication, she was transferred to the Reports Control Unit until March 2009. In March 2009, Altovise was selected to work with Deputy Commissioner Charlotte Council in The Office of Violence Prevention and Victim Services.
Among her many accomplishments in the Philadelphia Police Department, in October 2010, she was promoted to the rank of Lieutenant, ranking number one on the list of 195 candidates. Not only did she rank number one on the Lieutenant's list, but she made Philadelphia Police Department history as being the first female to rank number one on any Lieutenant promotional list. Altovise is currently seeking her Graduate Degree in Public Safety Management. Altovise remains humble and has an insatiable desire to strive towards greatness.
Shirlana Dash
Shirlana N. Dash is a native Philadelphian as well as a licensed and ordained Evangelist.  She obtained her Bachelor's of Social Work, BSW, degree from Temple University in 1994 and a Master's of Public Administration, MPA, from Strayer University in 2010. She is currently pursuing a Ph.D in Public Policy with a concentration in Leadership and Management from Walden University. Her expected completion of the program is 2014.
She has been employed with the City of Philadelphia for over 16 years. Her current position is a child protective service social worker. She has worked with populations such as:  juvenile delinquents, battered women and served as a grant manager for Child Care Resource Developers.  She is a poet who has published several poems and a mother of two brilliant children.
In addition to these roles, she serves as the Community Service Director for her local church, Rhema Deliverance Center, under the direction of Apostle Vance, L. Dash, Sr. and is one of the directors of the Phenomenal Women ministry.  She started a newsletter in the winter of 2008 entitled, Eve's Corner.  This newsletter is published quarterly and serves to minister to the spiritual, physical, and natural needs of the women who are a part of our national ministry.
She is the shop steward for local 2187 which is a part of AFSCME, DC 47.  She is a certified parenting and life skills trainer which she received her training and certification through the Department of Human Services. My passion and desire is to serve people by helping empower them to reach their full potential. With her background in the aforementioned it has helped her in serving on Boards such as the YWCA Philadelphia and the EMIR (Every Murder is Real) Healing Center to empower women (YWCA) and families that have lost loved ones to homicide (EMIR). Shirlana believes,"the sky is the limit to what I can have and God gives me the tools I need to excel in life."
Chaplain Phyllis Taylor
Phyllis B. Taylor is a Correctional Chaplain in the Philadelphia Prison system. Phyllis wears many hats. She is a Registered Nurse and a Certified Grief Facilitator. As a Grief Facilitator, she helps those who are ill and have difficulty dealing with grief. Phyllis has published many articles and chapters in books. She has had appearances on tv, radio stations in videos and has lectured throughout the United States. Phyllis has received many awards for the work she has done in the prisons in the area of death and dying and for the work in her community.